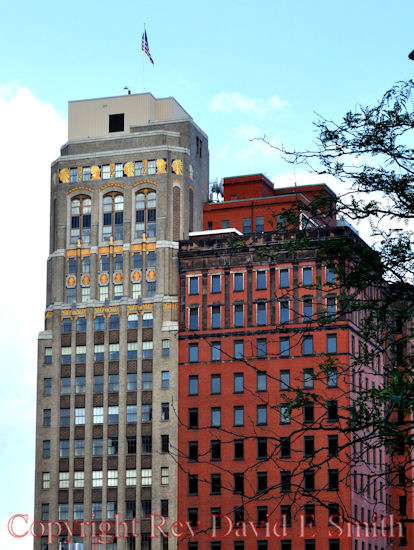 Item #
1262
Title
Home Savings and Fleet Bank
Series
Capital District
Location
11 North Pearl Street
City
Albany
State
New York
Two banks situated side by side in downtown Alabny, Home Savings on the left and Fleet Bank on the right. Home Savings is in the Art Deco style featuring stylized Native American images. It is 19 stories tall, 276 feet and opened in 1927.

Without watermark in various sizes.
Item # of photo needed for order.