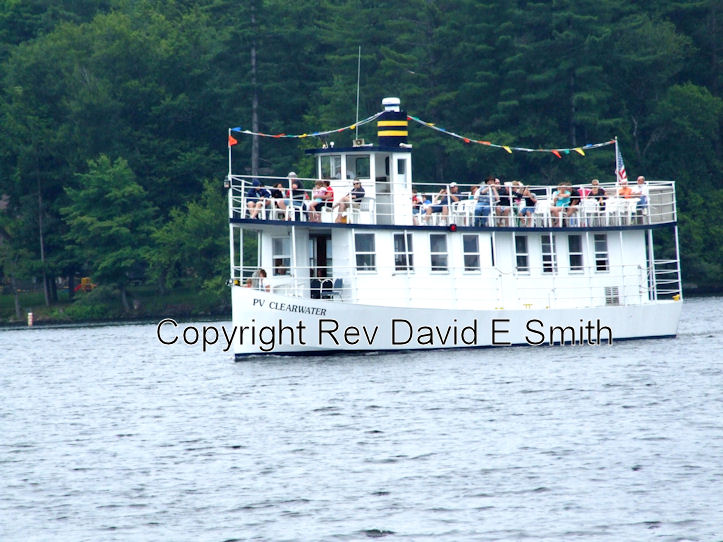 Item
593
Title
Clearwater Cruising Lake
Series
Adirondack
Location
Fulton Chain of Lakes
City
Old Forge
State
NY
Cruise ship Clearwater viewed from shore of Narrows in Old Forge. The Fulton Chain of Lakes is a series of four interconnected lakes. For map of Fulton Chain of lakes and information on cruises see www.oldforgelakecruises.com.