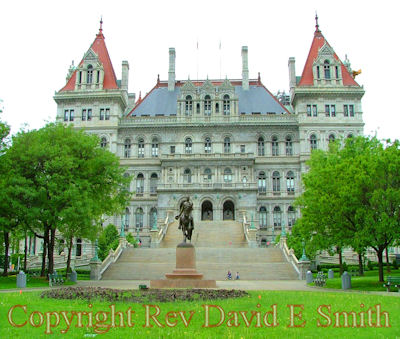 Item #
125
Title
Capital Building on a Summer Day
Series
Capital District
Location
33 Elk Street
City
Albany
State
New York
Romanesque revival style of architecture built in 1899, houses New York State Legislature, see image

527

,

533

, and

1256

for other views of Capital Building.

Without watermark in various sizes.
Item # of photo needed for order.