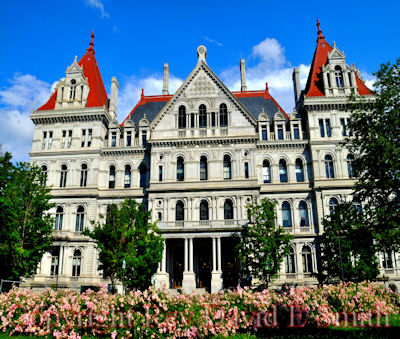 Item #
1256
Title
Flowers Add Color to Capital Building
Series
Capital District
Location
33 Elk St
City
Albany
State
New York
Romanesque revival style architecture built in 1899, houses New York State Legislature, see image

125

,

527

, and

533

for other images of Capital Building.

Without watermark in various sizes.
Item # of photo needed for order.